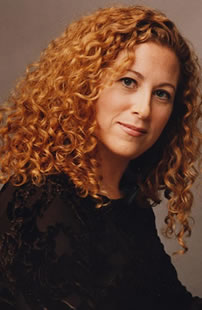 Author Jodi Picoult will join hosts John C Sweet and Christie Marie on WSN Radio Thursday, Sept 6, 2007, at 9PM ET for an exclusive interview.
Her newest novel is Nineteen Minutes, which debuted at number one on the New York Times bestseller list.
She is the bestselling author of fourteen novels: Songs of the Humpback Whale (1992), Harvesting the Heart (1994), Picture Perfect (1995); Mercy (1996), The Pact (1998); Keeping Faith (1999), Plain Truth (2000), Salem Falls (2001), Perfect Match (2002), Second Glance (2003), My Sister's Keeper (2004), Vanishing Acts (2005),and The Tenth Circle (2006). Visit Picoult's web site for more information, photos, and tour dates.
-Luke