Political Pistachio is heating up this weekend with an exclusive live interview with former Governor of Virginia Jim Gilmore.
The former Chairman of the Republican National Committee just recently dropped out of the race for the Presidency in 2008, sparking much discussion as where he stands on the election now. Your host Douglas Gibbs of Political Pistachio will interview Gilmore about his withdrawal, and his thoughts about the race to 2008.
You can read more about Jim Gilmore's withdrawal here.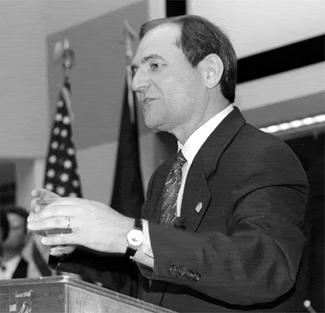 Listen LIVE to Saturday's Political Pistachio at 7pm EST to speak to Governor Gilmore.
Hilary