Although he was a very busy man running around the YearlyKos Conference 2007, the man behind the DailyKos political blog (and thus by extension the YearlyKos gathering) Markos Moulitsas, was interviewed LIVE with James Boyce and Dave Johnson exclusively on Heading Left on BlogTalkRadio.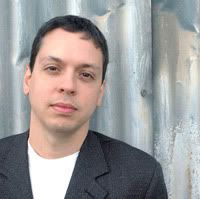 Markos, (who puts the KOS in DailyKos), discusses how the event was a "Netroots Celebration" and is excited that with his "humble" blog, where he was "banging on the keyboard," he was able to build the town square that all the activists, politicians, and bloggers, use to voice their opinions and inspire action.
Don't miss this exclusive live interview with the founder and mind behind DailyKos.com to talk about the incredible success and excitement of YearlyKos 2007.