I am excited that earlier this week, we launched Heading Right at Blogtalkradio. Heading Right is managed by BTR Political Director Ed Morrissey. The site is a younger sibling of Heading Left which is run by Nate Wilcox and James Boyce. I must give cudos to James Boyce for creating the branding for both sites.
The numbers speak for themselves and they are impressive: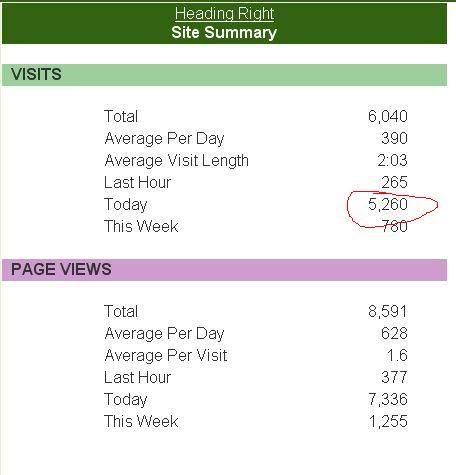 From the outset, I wanted Blogtalkradio to have a balanced political platform. I am so tired of seeing the polarized media landscape whether it's online in the blogosphere or on traditional media (newspapers, radio or TV). At last count we have 144 active political hosts on BTR.
Heading Right and Left are dedicated to compiling the top political shows and hosts on BTR. We are reaching out to bloggers on both sides of the aisle. We are creating a set of debates for bloggers, where bloggers on the right and left can engage one another in real time. You will hear more about this in the coming days and week.
If you want to be part of this conversation please contact Ed Morrissey.
---
Technorati tags:
alan levy, blogging, Blogtalkradio, computer, debate, digital, digital media, Ed Morrissey, Heading Left, Heading Right, internet, internet radio, IPod, Itunes, James Boyce, Nate Wilcox, network, News, podcast, politics, radio, Site Meter, technology, top 100, virtual , web 2.0