Although she is well known for being married to lead singer of Blink 182 Mark Hoppus, Skye Hoppus has certainly made a name for herself in her own right.
Skye was a music executive at MTV when she met Mark, and has since launched a brand of maternity and children's clothing called Childish Clothing in 2003. The impetus behind the launch was the lack of stylish clothing she saw on the market during her own pregnancy.
Besides her entrepreneurship in the fashion industry, Skye has also recently released a book called Rock Star Momma: The Hip Guide to Looking Gorgeous Through All Nine Months and Beyond.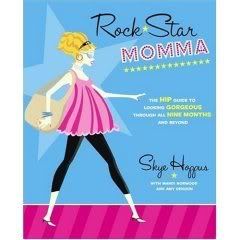 The book includes beauty and fashion tips, as well as a wealth of information for mothers-to-be, and includes commentary and anecdotes from some of Hollywood's hippest moms, including Kimora Lee Simmons and Gwen Stefani.